Material: 2 styles of yarn bowls, one of which is made from natural bamboo and one rosewood. Both are processed with a glossy finish, which are easy to carry, so you can knit anytime and anywhere. Safer than ceramic substitutes.

Function: This bowl is designed to help keep yarn clean and in place while knitting, while also adding aesthetic feel to any place that is kept.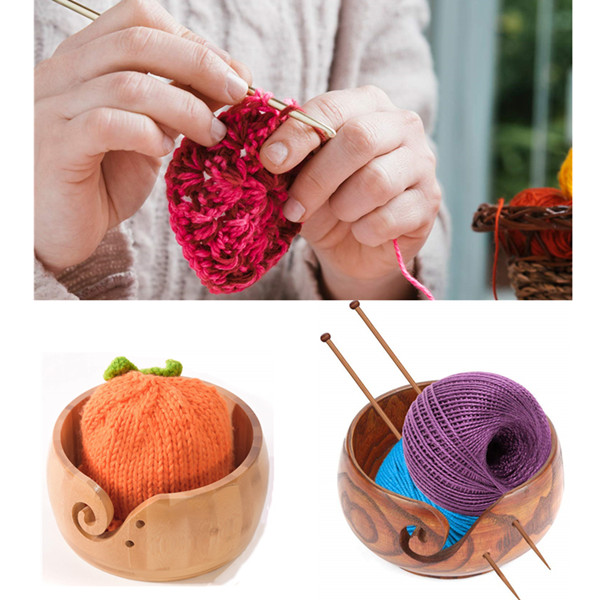 Other use: It can be used not only to hold knitted items, but also as a storage box for daily necessities

GIFT: Can be used as exquisite gifts for knitters or crochet knitters, DIY lovers.