Never Do It Before? Don't Worry! It's Very Simple! You Can Do It Easily! Just Enjoy Your Wonderful Work!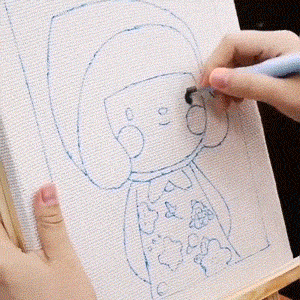 No need to worry about the wrong steps because you can rethread at anytime. And Punch needle kits are reusable.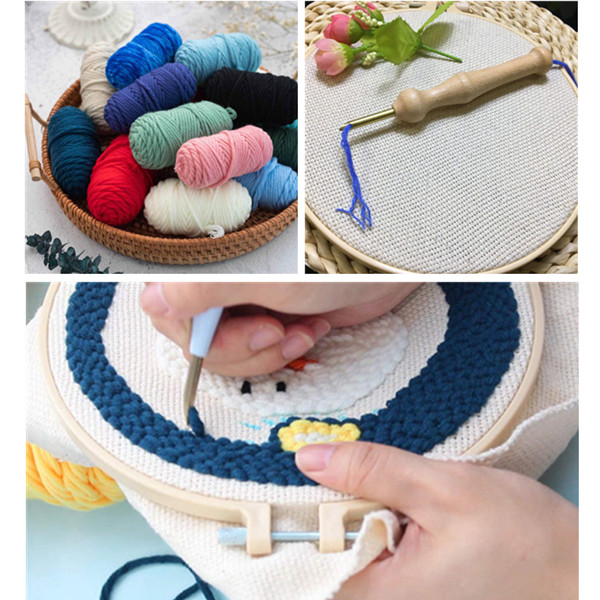 FEATURES:
COMOLETE SET: Includes all the tools, refer to the instruction manual or search the Youtube video. Totally no skill needed.
WIDELY APPLICATIONS: An craft that can be applied to clothing, pillows,rugs,wall hanging,ornaments and other décor and more as your imagination can reach. Just sitting on the couch and enjoy the fun with the family.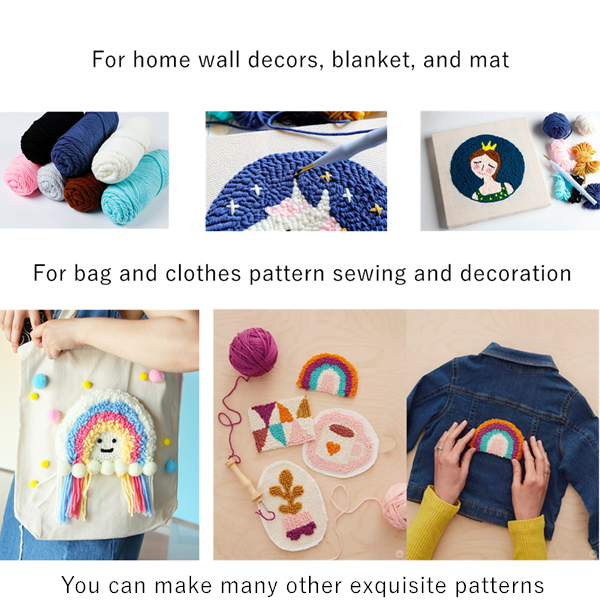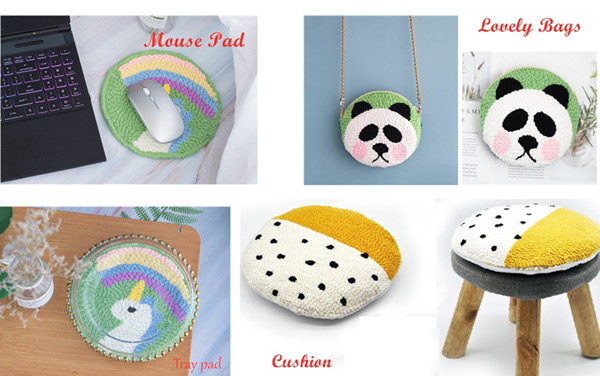 COMFORTABLE EMBROIDERY PEN PUNCH NEEDLE: Looen punch needle is made of brass.The handle is made of wood,it is smooth and comfortbale.The color of natural wood is very beautiful.The ergonomic handle is very comfortable.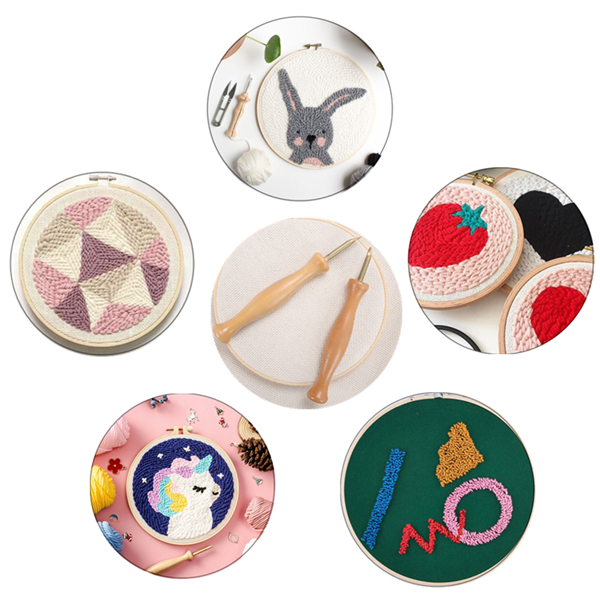 CREATIVE AND FUN: Creating colorful works of art is entertaining and fun. This is the perfect activity for travel and you can take it with you anywhere.
MAKES A GREAT GIFT: Kids and Adults will enjoy creating their very own textured miniature tapestry. It's the perfect present for birthday, holidays, mother's day and more!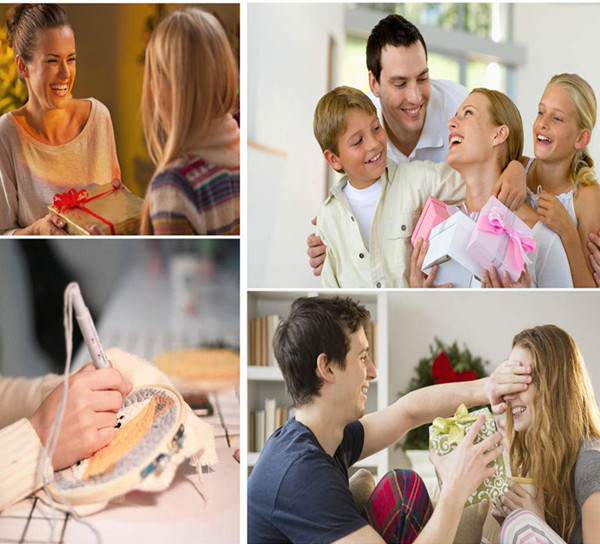 REFERENCE STEPS:
Insert threader into needle shaft until the folded end of the wire appears at the other end. Place thread inside the wire loop.
Put threader back through the needle shaft emerges from the needle tip.Remove thread from the threader.
Insert threader through the eye from back (rounded) side to front (beveled) side.Place thread inside the wire loop.
Pull the needle eye.Remove thread from the threader,leaving enough thread.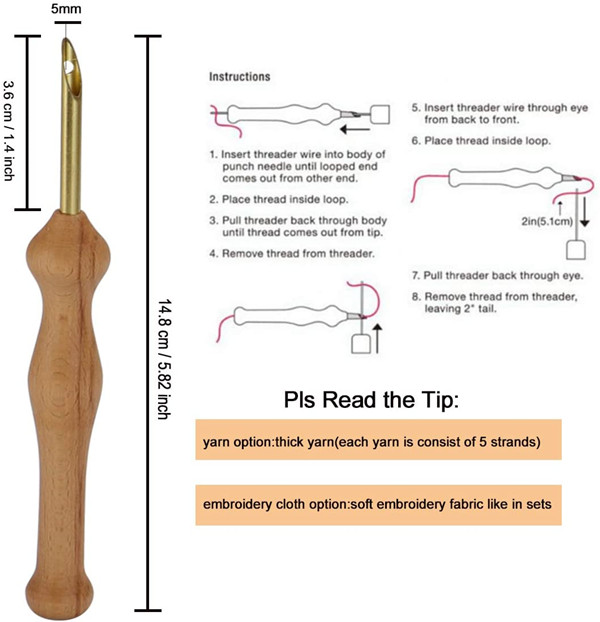 Questions & Answers:
Question: I'm just scared I'll mess up.
Answer: First of all it's ok to be scared or nervous, just doing it anyway! The great thing about punch needle is that it's almost impossible to "screw up". If you don't like the way a section is looking just pull it out and do it again. I've redone sections a dozen times before I liked the look without losing the integrity of the backing fabric.
Question: Is this good for kids or too hard? I have crafty 7 and 10 year olds.
Answer: They may like it. I was surprised with how quickly it went to get the project done.
Question: What's the improvement of the punch needle compared with others?
Answer: Others' punch needles are made from poor technique.Many of the needle can't locked in it's place.We improve the production craft,no longer worrying about this problem.
SPECIFICATIONS:
Material: Cotton
Weight: 320g
PACKAGE INCLUDED:
1 x QR code(Tutorial Video)
1 x Cotton Thread Pack
1 x Fabric(12 * 12 inch)
1 x Punch Needle
1 x Embroidery Hoop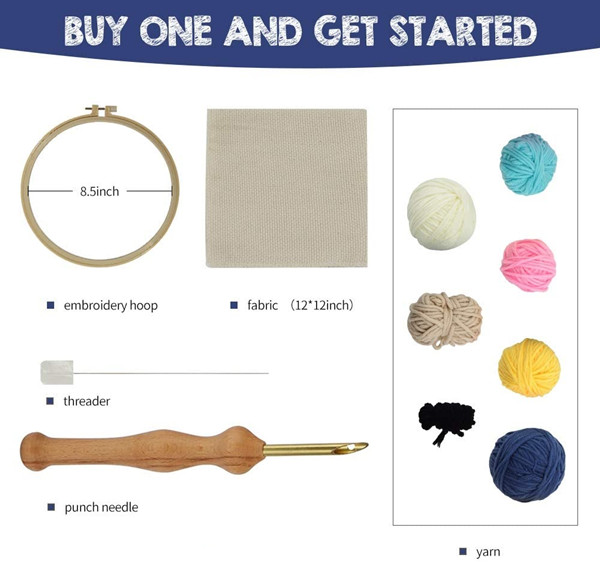 ---