Precision-ground, 45 mm stainless steel rotary blade for long-lasting sharpness curved, loop-handle design provides a natural fit for your hand, improves control.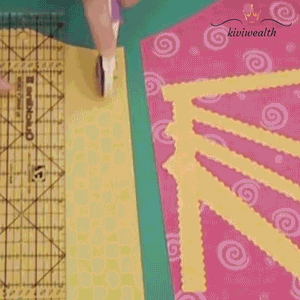 Safety is our top priority. This 45mm rotary cutter is designed with a safety button to lock the blade.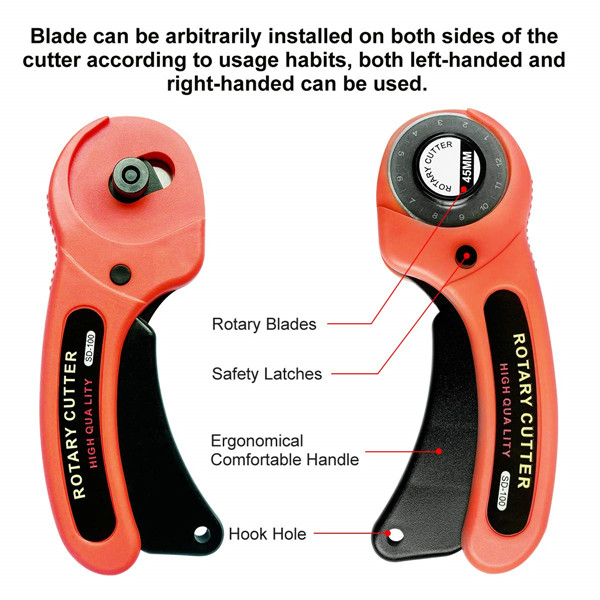 Portable operation, when the area of the fabric you need to cut is large, it can shorten your working time, It's no longer as slow as using scissors. It is very suitable for sewing lovers. Fit for cutting wavy or perforated lines on fabric, leather, fleece, paper, felt, vinyl, plastic and many other items.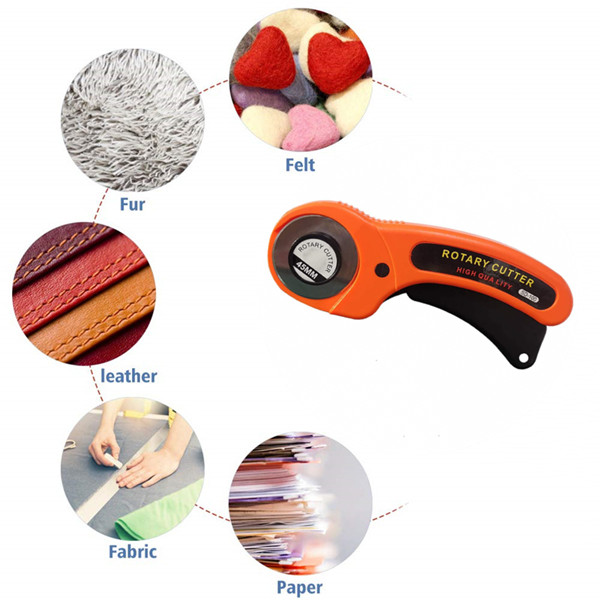 Fits All Major Cutter Brands
Including OLFA, Fiskars, Clover, Martelli, Quilters Select, and Gingher 45mm rotary cutters.