It Gets You Everything For Sewing: Practical Complete Sewing Box Tool Kit is a set of complete sewing tools kit which contains various materials and tools for sewing work such as Trimming Scissor, 10pcs Threads, 20pcs Gold-eye Needles, Measuring Tape, Needle threader, winding board, resin buttons, copper thimble and so on. You will find what you want when doing your sewing work.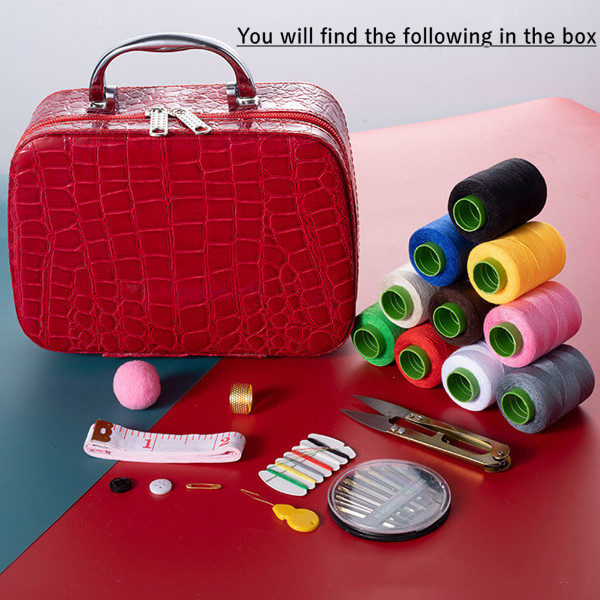 Meet Your diverse Needs: Always available when you need, easy to access for those quick, on the go repairs; great for missing buttons, ripped seams, or a quick hem make. Perfect kit for Girl Kids, Women Men Adults, Travel, Beginners, Emergencies.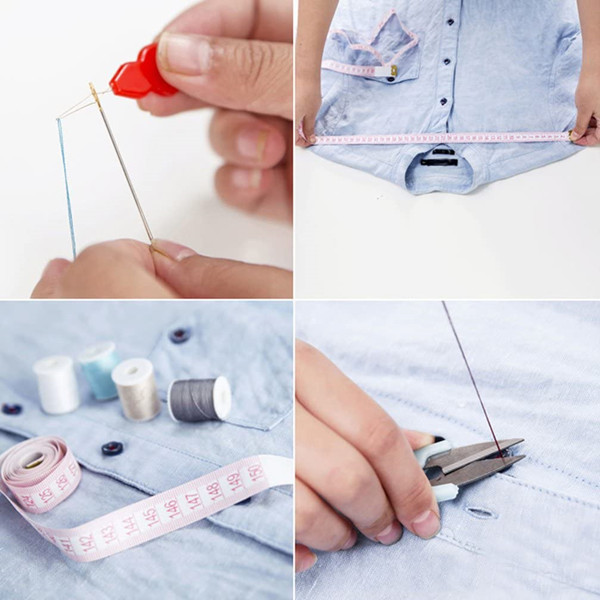 All the Items in it With High Quality: We're proud of our product quality. The box are made of leather and the tools and threads in the box are elaborately selected and made. Deluxe, practical, and durable.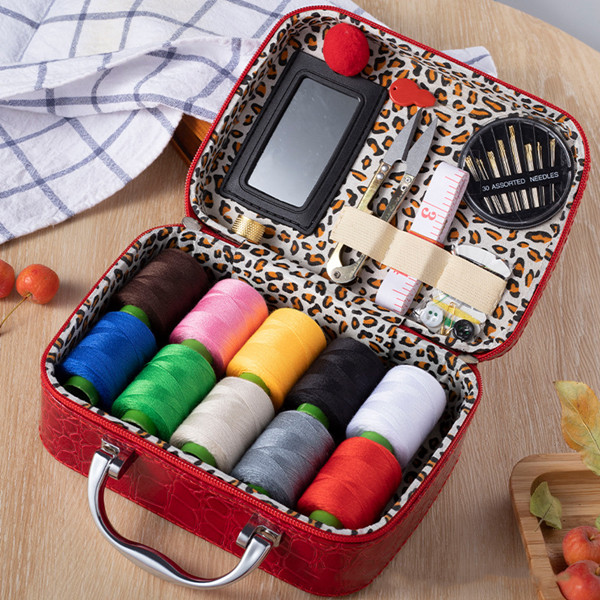 You Can Carry It to Everywhere: The size of the box is no less than that of a hand bag and the weight is only 1.11 pounds. Portable and metal handle design enables you to take it to everywhere, very convenient!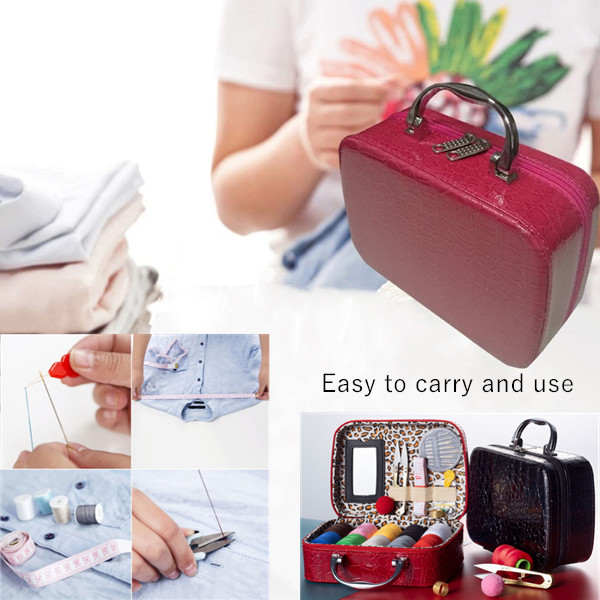 PACKAGE CONTENTS:
1 × leather sewing box
10 × threads
1 × winding board
1 × small scissors
2 × buttons
1 × needle box
1 × copper thimble
1 × tape measure
1 × needle storage ball
1 × needle threader