Multipurpose Usage - Multifunctional Sewing & Drawing Rulers are suitable for clothing tailoring, quilting, stitching embroidery, drawing, architectural design and etc.. They will be very practical tools to improve your working efficiency and bring great convenience.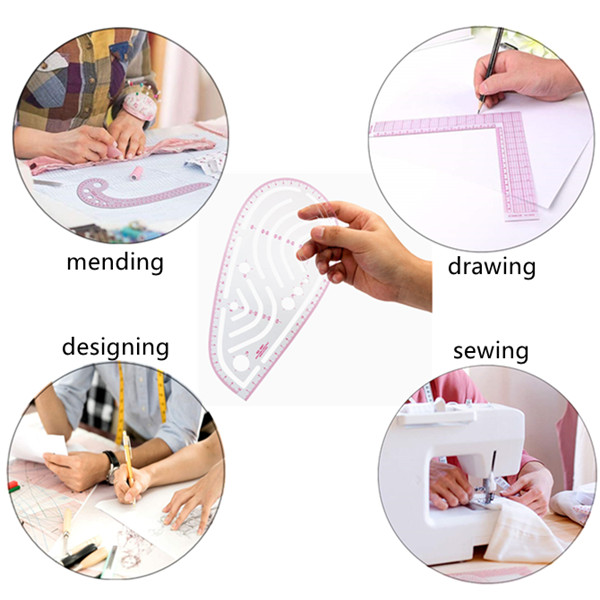 High Toughness & Flexibility - Our rulers are made of premium plastic material, which is clear and durable, with high accuracy and good flexibility. It's easy for you to move on paper to draw pictures and handy to use on fabrics or clothes.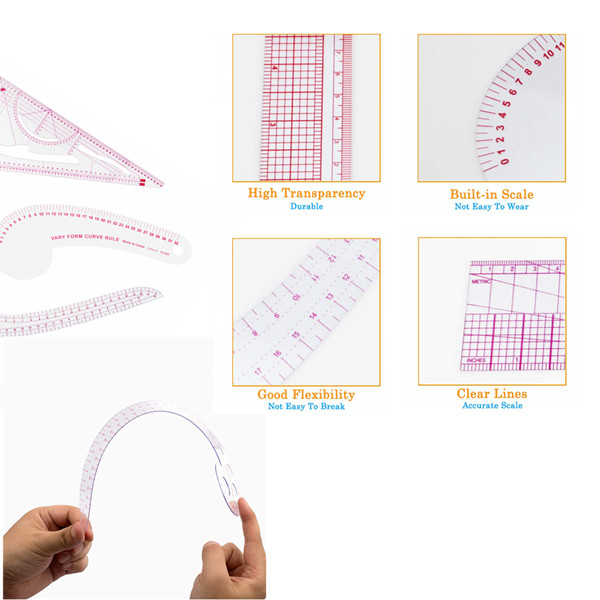 Complete Styles & Sizes - 4 Pcs rulers include 1 triangular rule, 1 x comma ruler, 1 x half round ruler and 1 x multifunction ruler. In addition to 4 styles of rulers of 4 Pcs, 9 Pcs rulers also have 1 x L-square right angle ruler, 1 x rectilinear scale, 1 x comma ruler, 1 x fan ruler and 1 x multifunction ruler.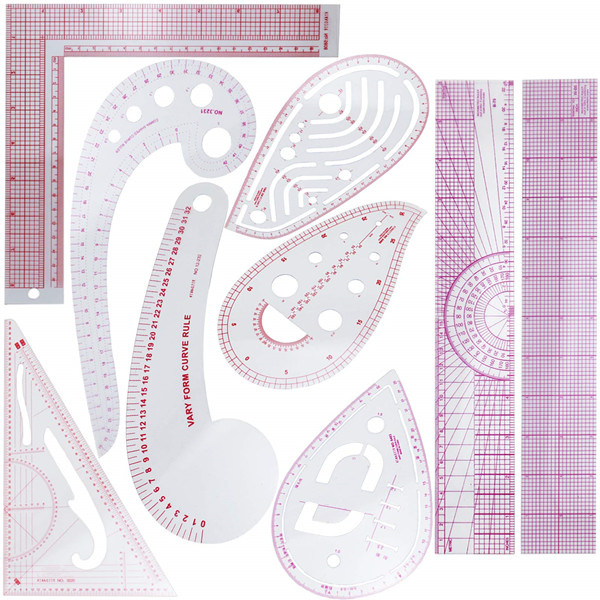 High Accuracy & Wide Applications - With accurate line and clear scale, these portable rulers are perfect for tailors, painters, DIY lovers, dress designers, students, architects, etc.. It will make you enjoy the fun of DIY and bring you a nice using experience.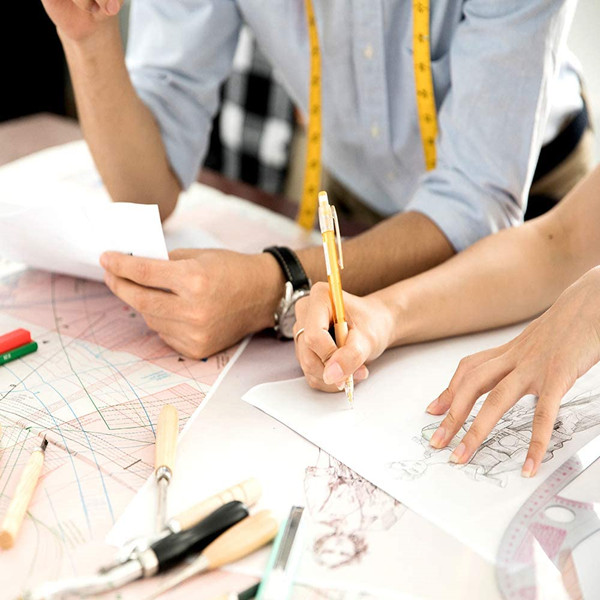 SPECIFICATIONS:
Material: plastic
Color: transparent(red scale)
Weight: 4pcs-110g(3.9ounces), 9pcs-240g(8.5 ounces)
Size: refer to picture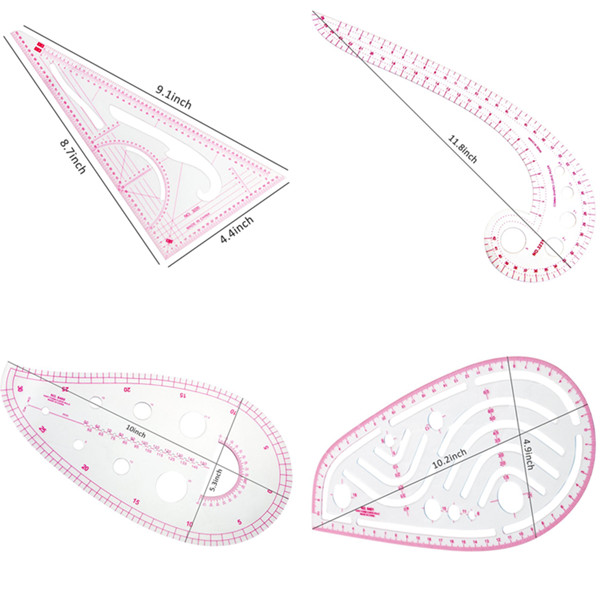 PACKAGE INCLUDES:
4 PCS Includes:
1 × triangular rule
1 x comma ruler
1 x half round ruler
1 x multifunction ruler
9 PCS Includes:
1 × triangular rule
2 x comma ruler
1 x half round ruler
2 x multifunction ruler
1 × L-square right angle ruler
2 x rectilinear scale