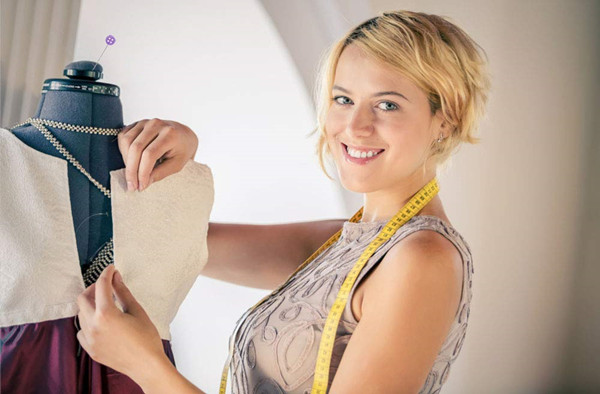 Wide Applications: good accessories for sewing decorations, ornaments, wedding, party, crafts projects, cross-stitched, corsages, prom, graduations, embroidery, etc.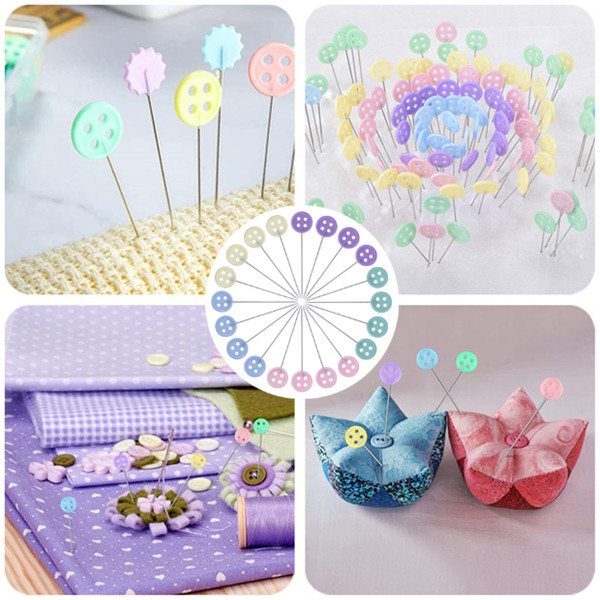 Easy to Identify: With colorful flat button heads, they are easy to see when sewing or add color to any craft projects. You can quickly find the target and the proper place, saving your time and making your work easier.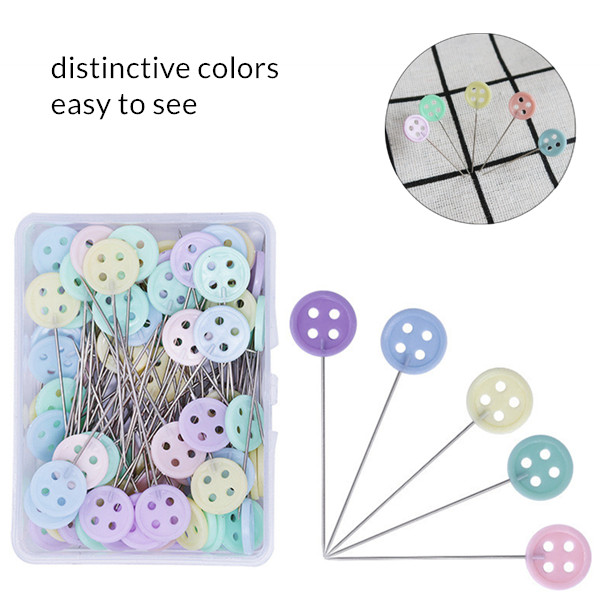 Brand New Button Head Pins: Beautiful color, durable nickelage material, not easy to rust, perfect for sewing, craft, dressmaking, etc.. It's a daily tool kit for quilting and sewing, no matter you're an amateur diy lover, or professional tailor,mainly used for quilting fixation in DIY sewing process.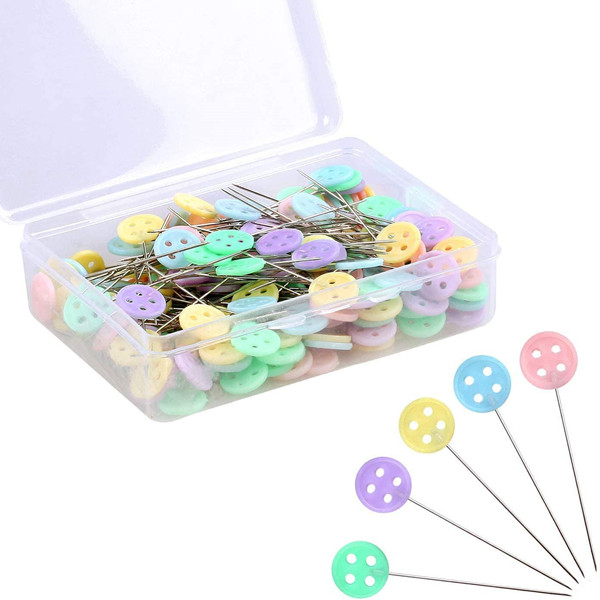 SPECIFICATIONS:
Length: 4. 6cm/ 1. 8 inches including

Material: nickelage
Weight: 50 pcs-20g, 100pcs-30g
Color: multicolour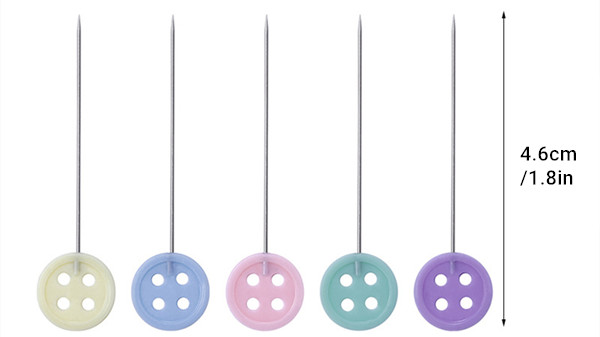 50 PCS SET INCLUDES:
1 × 50 pcs flat button head pins
1 × storage box
100 PCS SET INCLUDES:
1 × 100 pcs flat button head pins
1 × storage box