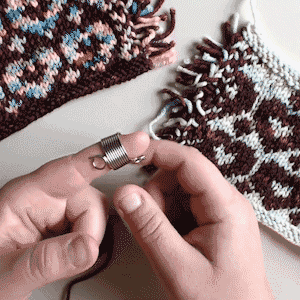 It helps hold your yarn, and keep an even tension. Now you are able to avoid the dreadful yarn burn.

What's more, it reduces the strain on your forefinger. This item actually allows you to convert yarn into a block-style coverlet at a much faster rate than you could have dreamed.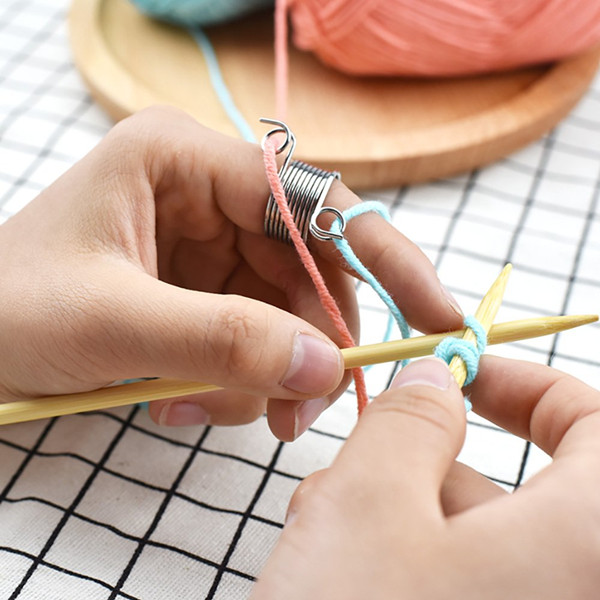 The best of the guide is that it can hold your yarns at a particular place with the threads not being able to come out from the little loops, saving your time and make your crochet much easier.
Durable stainless material, wear-resistent and durable, guarantees a long service life. A practical tool for you crochet work.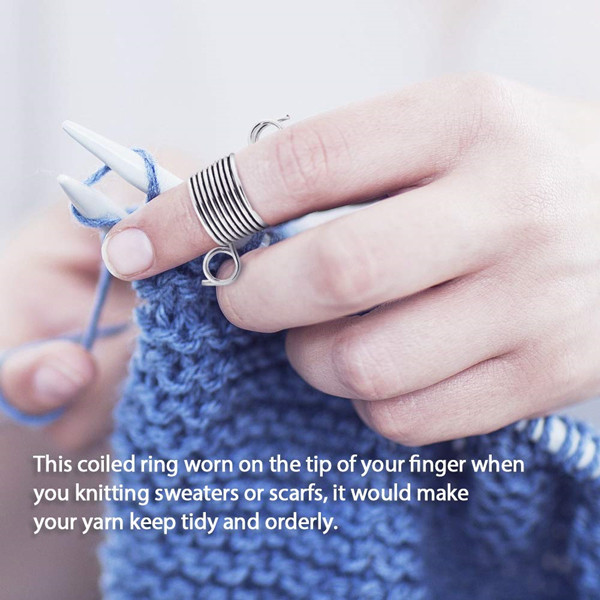 SPECIFICATIONS:
Material: stainless steel
Size: medium(diameter-17mm), big(diameter-20mm)
Wieght: 5g
Color: silver
PACKAGE INCLUDE:
5 Pcs Medium Size Includes:
1 × 5 Pcs Medium Size Finger Yarn Guides
5 Pcs Big Size Includes:
1 × 5 Pcs Big Size Finger Yarn Guides
10 Pcs All Size Set Includes:
1 × 5 Pcs Medium Size Finger Yarn Guides
1 × 5 Pcs Big Size Finger Yarn Guides