Very Functional & Practical Tool - Fabric Trousers Ironing Tape

is perfect for hemming or mending tore clothes, fray hole and interior products made of fabric by yourself. It is a professional tool to adjust the length of your trousers and to mend your sewing work.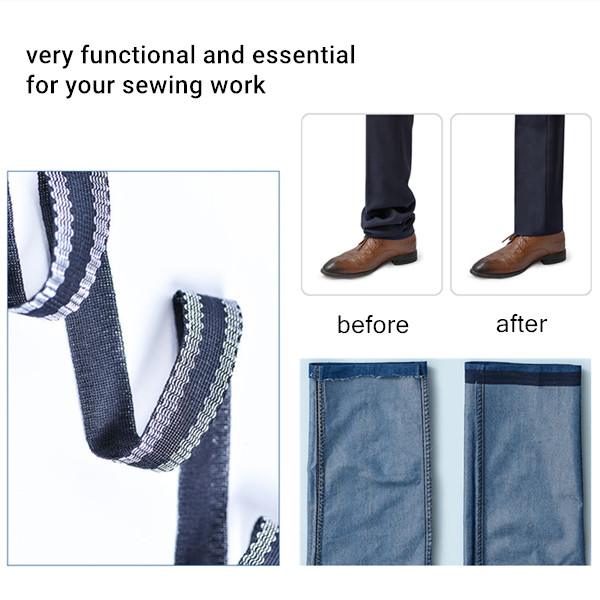 Very Flexible and Adaptable -

The tape has great elasticity which can be curved with clothing. There is no seam lines in appearance. Aligned seam lines are like your work a new and it's hard for you to see the trimming trace.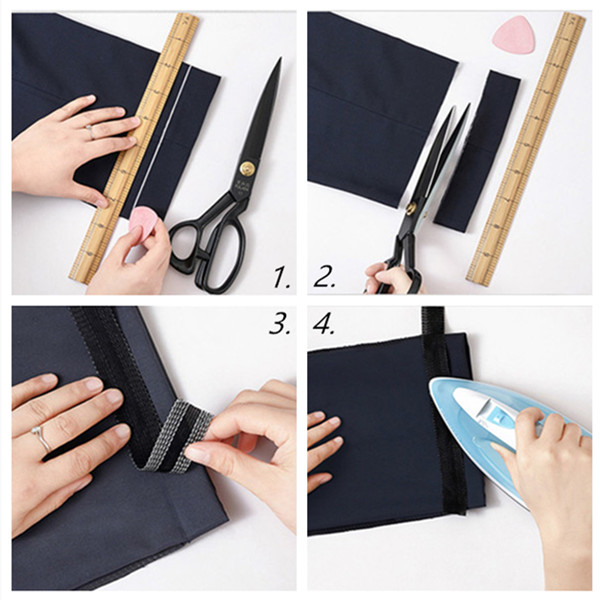 Very Stable and Durable - Fabric (Polyester 100%), Fusible Thread (Polyamide Fiber). The durability of easy stamped fabric tape is better than cloth glue. No worry about the quality of the tape. Dip the tape into the water and

iron it on the clothes. It is machine-washable and dry-cleanable, very stable and durable.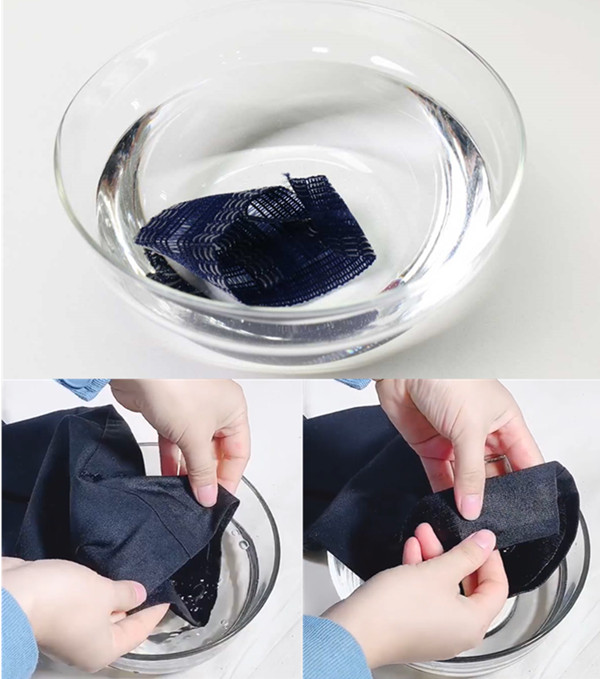 Very Easy to Use - This tape is very easy to use. No matter you're a skilled tailor or a new beginner, this sewing accessory is a best choice for you project.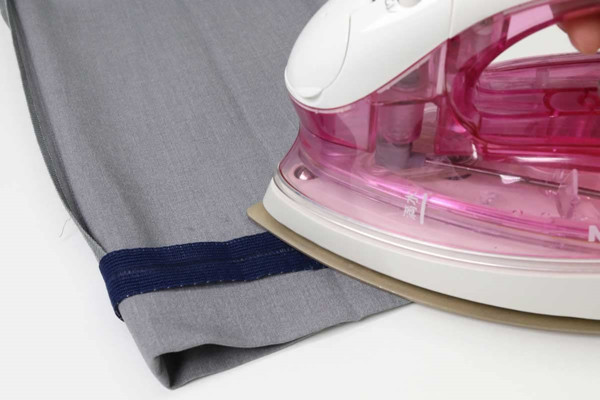 SPECIFICATIONS:
Material: fabric
Color: black
Weight: 50g(1pc), 100g(2pcs), 150g(3pcs)
Size: 1pc(1.1m), 2pcs(2.2m), 3pcs(3.3m)