Use the alignment line to cut more perfect equilateral 60° triangle blocks for your quilting or patchwork. No dog ear design enables you to insert more pieces in the section centre and improve cutting accuracy. Also you can quilt the blocks you cut into gorgeous hexagon patterns and many other patterns.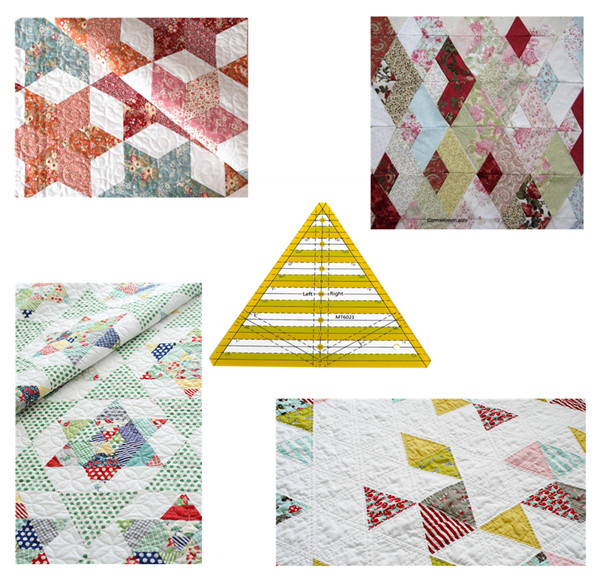 Multiple Alignment Line - The multiple scale lines on the ruler help to get multiple sizes of perfect equilateral 60° triangle blocks easily and quickly, saving your time.
No Dog Ear Design -

DOG EARS are AUTOMATICALLY REMOVED as you cut the pieces, resulting in perfectly matched pieces for accurate sewing and less bulk at intersections; and, pressing is easier, too

CONSTRUCTED OF THICK, CLEAR ACRYLIC so you can rotary-cut multiple layers of fabric at one time, easily and precisely; features a perfect 1/4-inch seam allowance so you get specific-size pieces with no guessing
2 Styles of equilateral 60° triangle rulers: MT6021 style for 1.5'' to 18'' cut, MT6020 for 1'' to 19'' cut.
MT6021 No Dog Ear Equilateral Triangle Ruler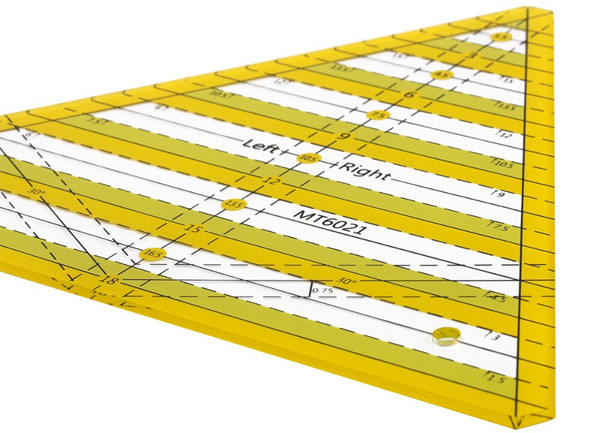 MT6020 Standard Equilateral Triangle Ruler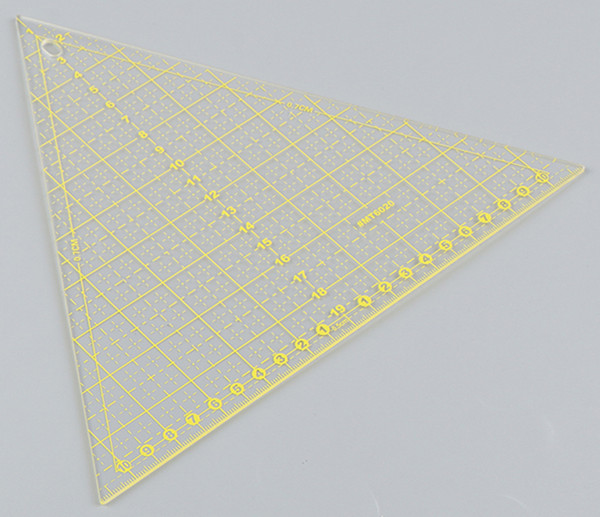 SPECIFICATIONS
Material: acrylic
Color: transparent, yellow-green
Weight:MT6021-100g, MT6020-100g
Size: as shown
PACKAGE INCLUDES
1 × MT6021(No Dog Ear)
1 × MT6020(Standard)