Easy To Make Sewing Template ForBox/Food Carrier Tutorial:👈👈👈Click here
Do you want to sew practical and beautiful boxes for food/gifts?
With this template, you can get it in a few easy steps!
You must see this before: Food leaks out and gets twisted off with the soup running everywhere.
It ensures that food doesn't shake and cause distortion or spills.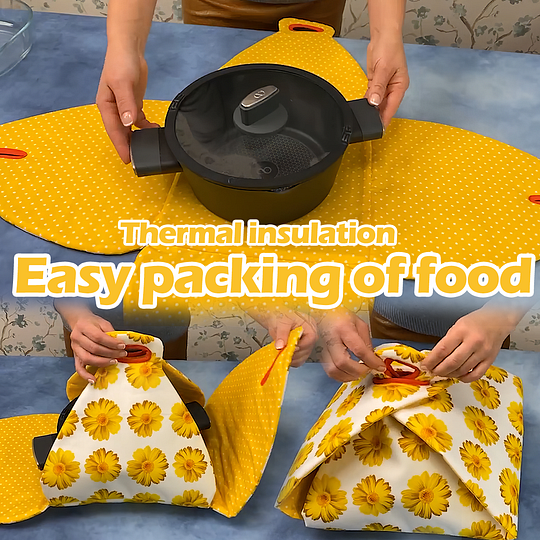 Super Convenient on a daily basis, its triangle shape adjust the interior position automatically, keeping you from leaking situations.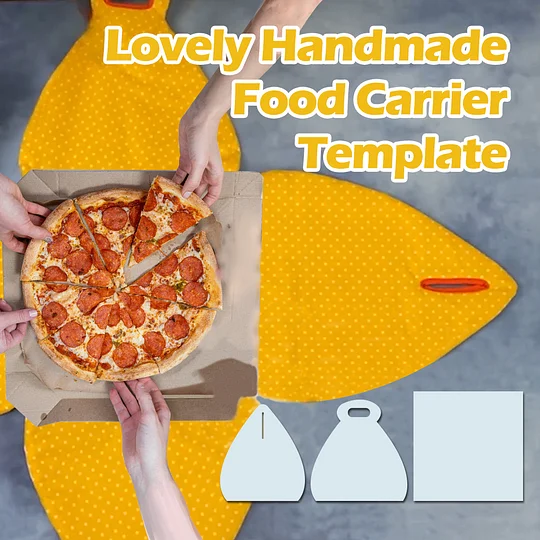 It's great as a food box on a picnic, lunch box on a school day, and recycle bag for Mall shopping.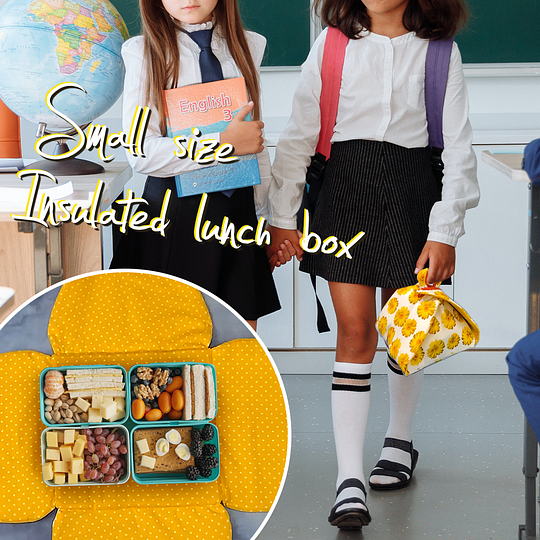 ensure that the food will not leak, will not be deformed, but also very convenient, and then more food, Everything good to go with one hand by using this carrier.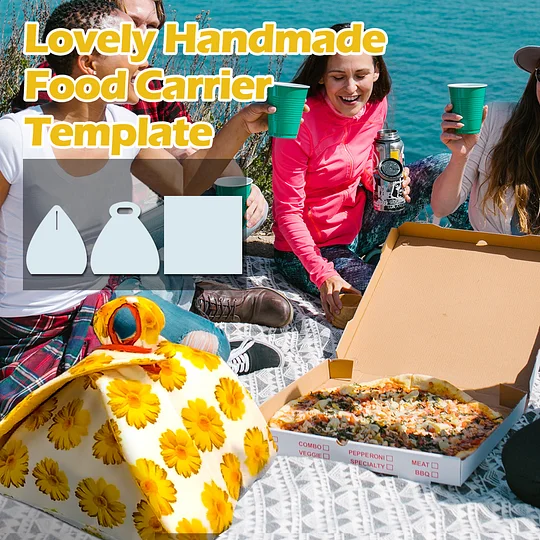 It can also protect you from getting burned.
When it is time to load some hotter food, you can use it to protect your hands and reduce the use of plastic, plastic will release toxic substances when exposed to heat, which is not good for our health.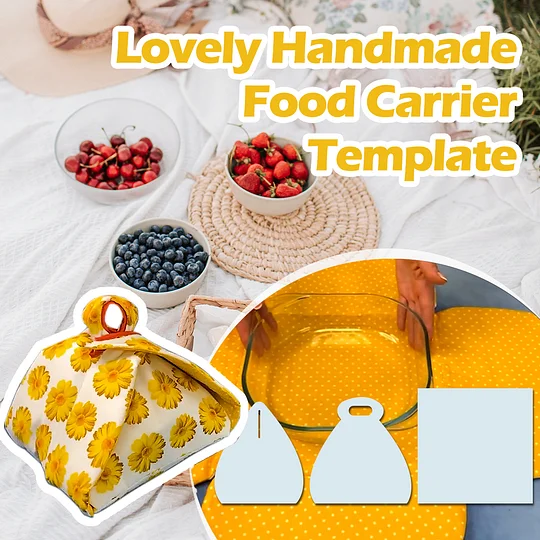 Do your part for the environment.
Non-Plastic, re-used, eco-friendly, it's our responsibility to protect this planet, throw it into laundry when it gets dirty.♻️

Three different sizes are capable of covering all your daily demands.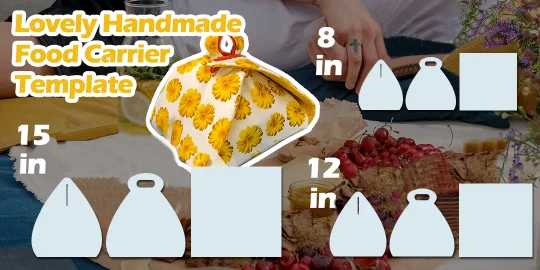 Please choose the corresponding size according to your needs, we also provide a detailed tutorial to teach you how to make it.
Specification:

Material: Polyvinyl Chloride
Size: Small-8 inch; Medium-12 inch; Large-15 inch
Package List:

Lovely Handmade Food Carrier Template Set*1