The ultimate crochet set for beginners.
Want to learn how to crochet but don't know where to start like what do you need to crochet or which hooks are best for beginners? Then buying this Crochet Hook Beginner Set might be the best option for you! This 91-piece knitting kit is perfect if you want to just give crochet a try, and normally come with everything you need to complete a whole project.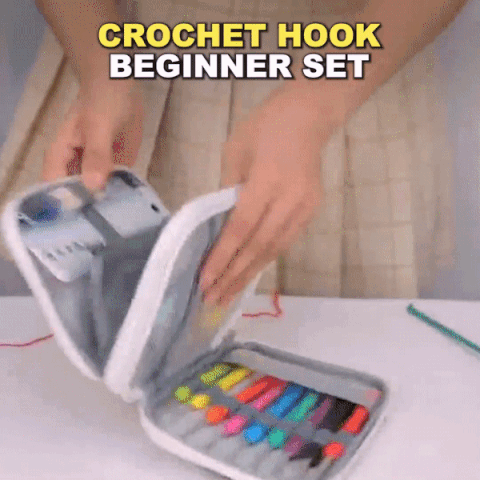 Features and benefits:
Complete set. This kit comes with all the things you need to get started - from crochet hooks, knitting needles, locking stitch markers, to gauge measure ruler, row counter, and more. These will help you master the basic stitches and will be as valuable once you moved on to the advanced stages of crocheting.

Perfectly smooth & easy to use. The crochet hooks have aluminum tips that are long and smooth so the yarn will not slip or snag. They keep your yarn in place, giving nice even stitches. The hooks have color-coded plastic handles as well. They're printed with both letters and numbers so you can easily identify and choose a hook perfect for the task at hand.
Enjoy crocheting minus the pain & fatigue. The crochet needles have comfortable handles so you can crochet for longer without discomfort. Made of soft rubber, they reduce arthritis and cramping in your hands, wrists, and fingers.

Crochet anywhere you're inspired. The kit comes in a lovely carrying pouch so all your knitting supplies and crochet accessories are organized and protected from damage. They're easier to bring on travel too.

Connect and carry on family traditions. Or if you're already a seasoned crocheter, this kit can be a great gift & an opportunity to teach your kids or grandchildren to crochet. Pass on the beautiful knitting tradition from one generation to the next.
Product Specifications: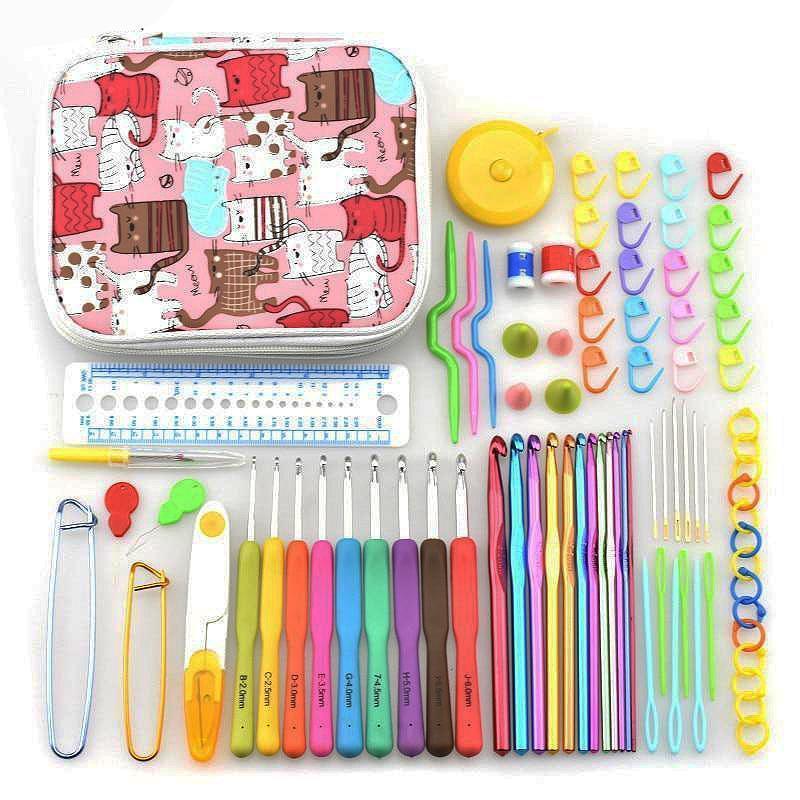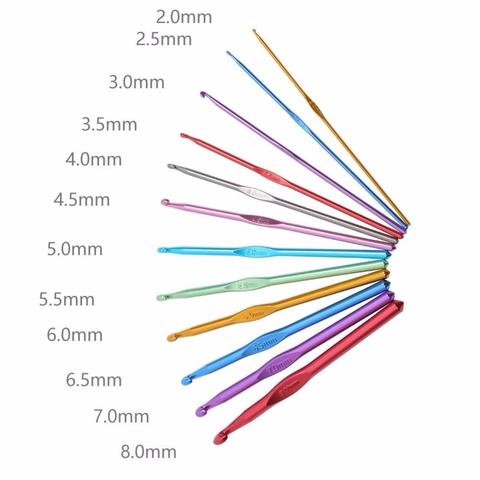 Package includes:
12 x Stainless steel knitting needles (size 2.0 / 2.5 / 3.0 / 3.5 / 4.0 / 4.5 / 5.0 / 5.5 / 6.0 / 6.5 / 7.0 / 8.0MM)
20 x Plastic Split Ring Markers
20 x Locking Sewing Machines
9 x Crochet hooks-size: B (2.0mm), C (2.5mm), D (3.0mm), E (3.5mm), G (4.0mm), 7 (4.5mm), H (5.0mm), I (5.5 mm), J (6.0mm)
6 x Plastic Sewing needles/ Thread needles
6 x Sewing Needles
4 x Needles Point Savers
3 x Cable Wrench Knitting Needles
2 x Row Counter
2 x Aluminum Stitch Holders
2 x Threading Device
1 x Measure Ruler
1 x Measuring Tape
1 x Extractor
1 x Carrying Pouch