Quilting template rulers and templates are specially created by designers that inspire you with their patterns , fabrics and ideas for quilts and home decorating items.

Quilting templates feature a special non slip back and clear markings in two colors. With generous surface area, you'll find them easier to hold. instructions included.

Very Circle Template Set of 5 Quilting Templates. Allows you to make any circle perfectly. Made for both long shank machine and low shank machine. All with non-slip backing.Non-Slip Surface Good for Stitch-in-the-ditch, Echoing, parallel lines, and cross- hatching.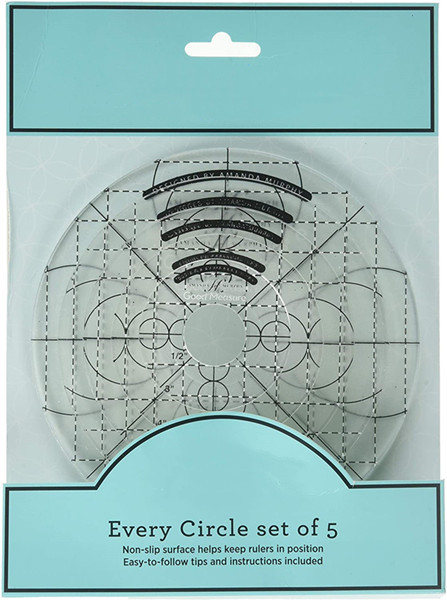 The templates slide easily over the fabric until pressure is applied. Then, our exclusive gripper holds the fabric in place while cutting, eliminating slipping and miss-cuts.Best Choice for the quilters.

Every circle: This circle set gives you 5 internal circle shapes in ½ " increments for quilting circles from ½ " to 2-1/2" . The 5 external circle shapes in 1" increments for quilting circles from 3" to 7" .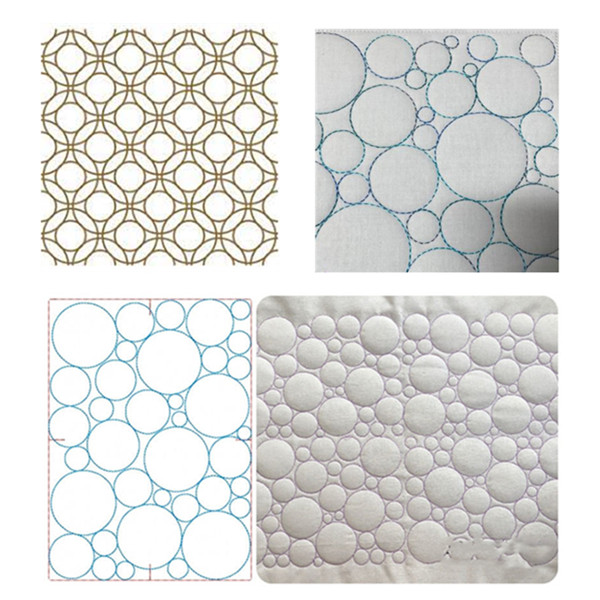 SPECIFICATIONS:
Material: transparent acrylic
Weight: 180g
Size: 5 sizes
Color: transparent
PACKAGE INCLUDES:
1 * Charm Circle Quilting Ruler Set(5 pcs)