2022 New Bowl Cozy Template Cutting Ruler is a quick and easy way to make stylish bowl cozies with your favorite fat quarters. Bowl cozies make great gifts for any occasion and this simple template will make them super simple to make.
👇👇Every size includes one large and one small template cutting ruler👇👇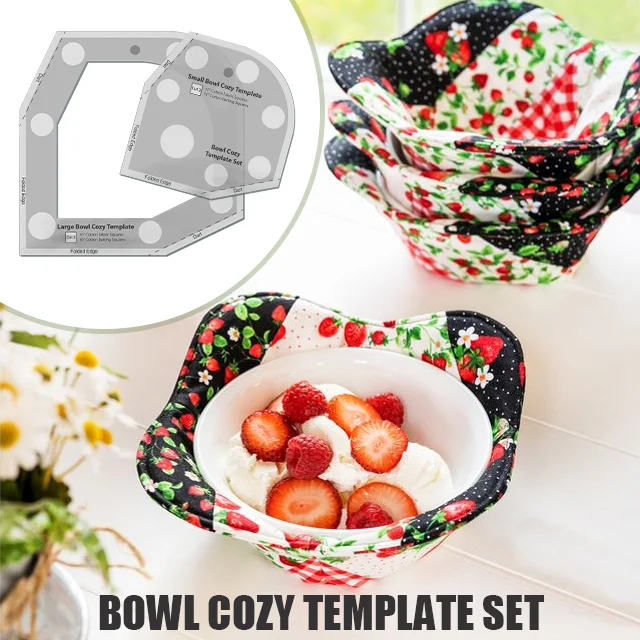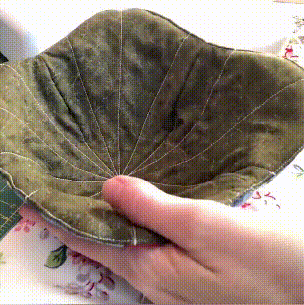 Just two squares of batting and two squares of fabric make one cozy. Simply fold the fabric in quarters and rotary cut around the template. It doesn't get any easier than that!
Note:
1、6"/8"/10" Bowl Cozy Template Cutting Ruler finished block is 12"/16"/20"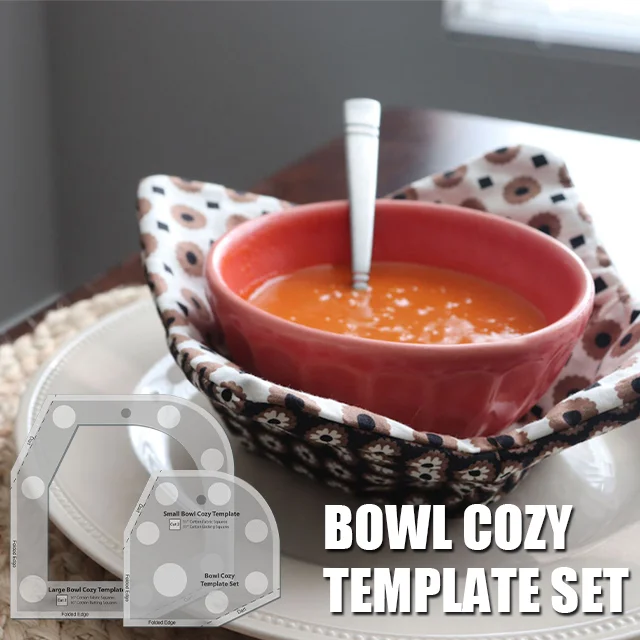 This nested set includes three sizes of bowls. (Cut 6" 、8" 、10"Cotton Squares) The small bowl cozy template works with the precut bowl cozy batting, the other template with the large . If you prefer to cut your own batting, we recommend cotton batting which is microwave safe.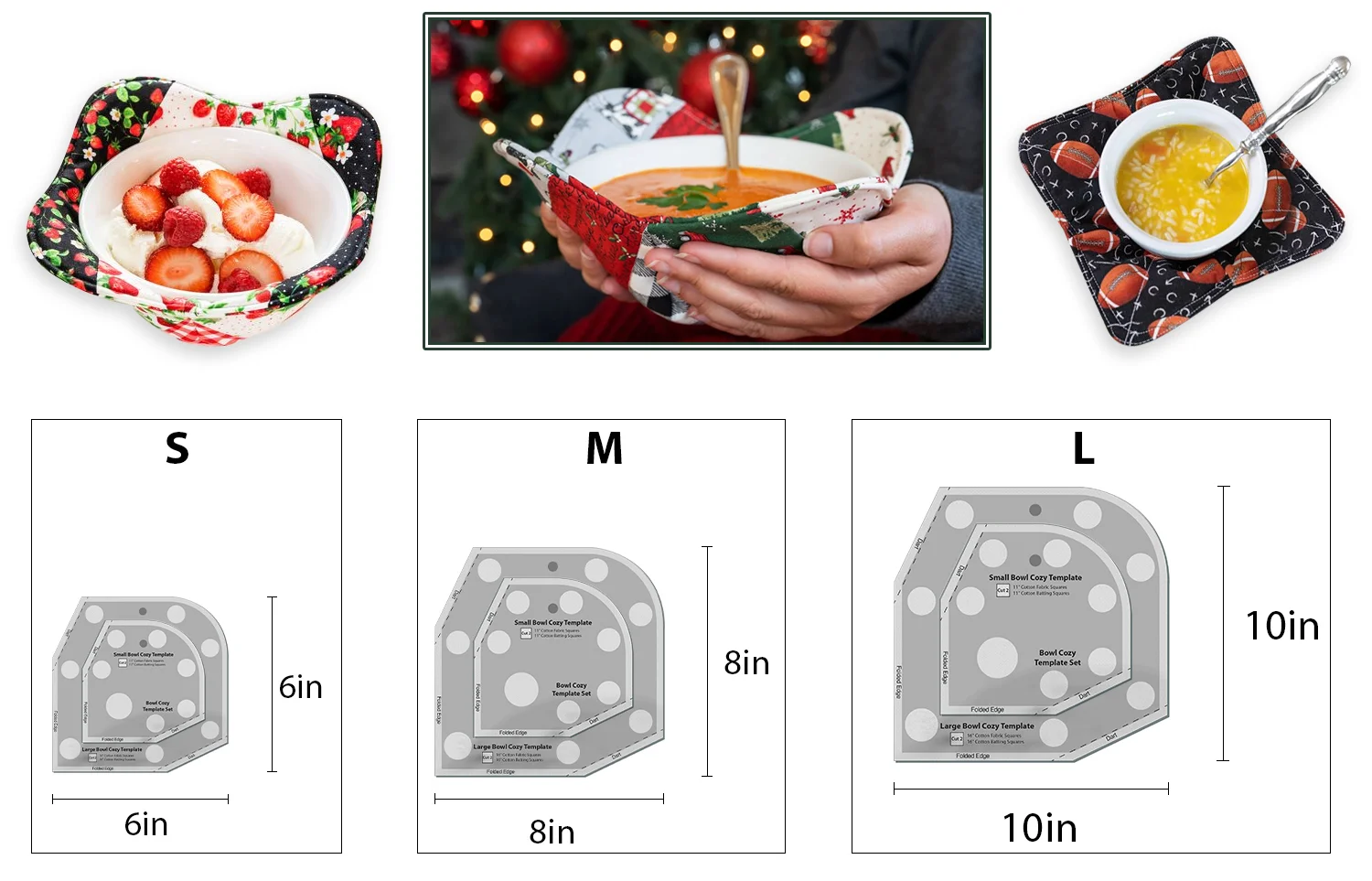 Specification:
Material: Acrylic 3mm Thick
Size:
Small :6inch(Cut 6inch Cotton fabric squares & Cut 6inch Cotton batting squares )
Medium :8inch (Cut 8inch Cotton fabric squares & Cut 8inch Cotton batting squares )
Large :10ich (Cut 10ich Cotton fabric squares & Cut 10ich Cotton batting squares )
Package List:

Bowl Cozy Template Cutting Ruler Set (2PCS) + Manual