Easy to Use: transparent ruler with clear and precise marks, easy to cut circles and patterns, like fan-shaped quilt pieces, or semicircles by folding fabric in half. Saving time and effort.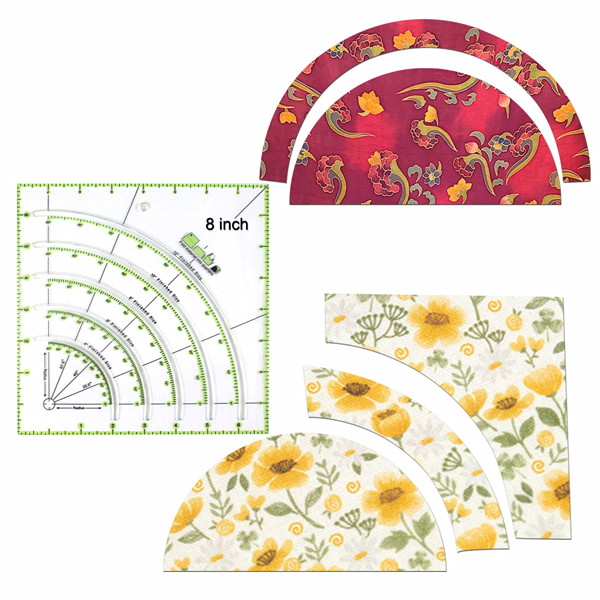 Premium Material: made of high quality acrylic, transparent ruler with green scale, ensure precise and consistent results all the time, durable and sturdy rulers, not easy to break or fade for long lasting.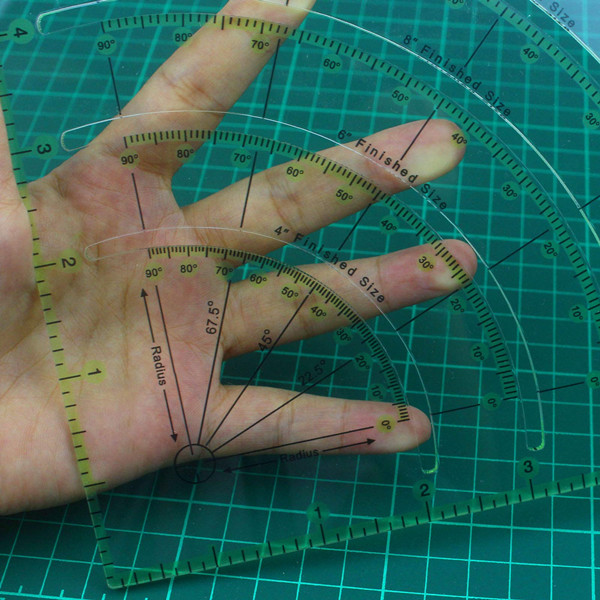 Multifunctional Rulers: great cloth cutting templates for cutting perfect circles on the fabric from 4 inches to 12 inches in size, or cutting great patterns by folding the fabric in half.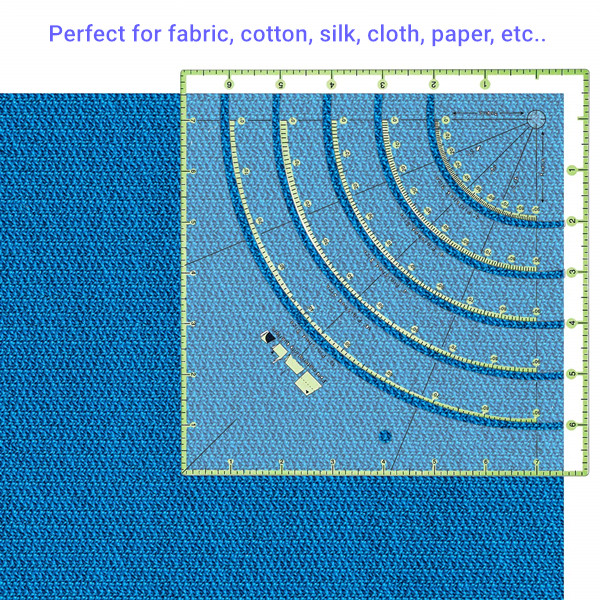 Wide Applications: great arc cutting patchwork rulers for patchwork, sewing, patterns, sewing crafts, great DIY handmade sewing tools.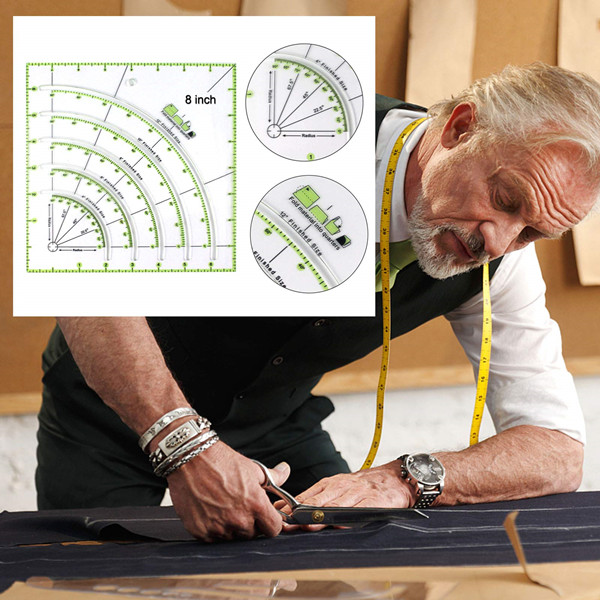 SPECIFICATIONS:
Material: acrylic
Weight: square-green-65g, square-yellow-65g, square-arc-104g
color: transparent, green, yellow
Size: the square-arc style is shown as following, the other two styles are smaller than aquare-arc style