Bamboo Crochet Hooks Material: Made of 100% natural material, chemical-free and irritation-free, our crochet needles made of high quality carbonized bamboo, durable, long time using.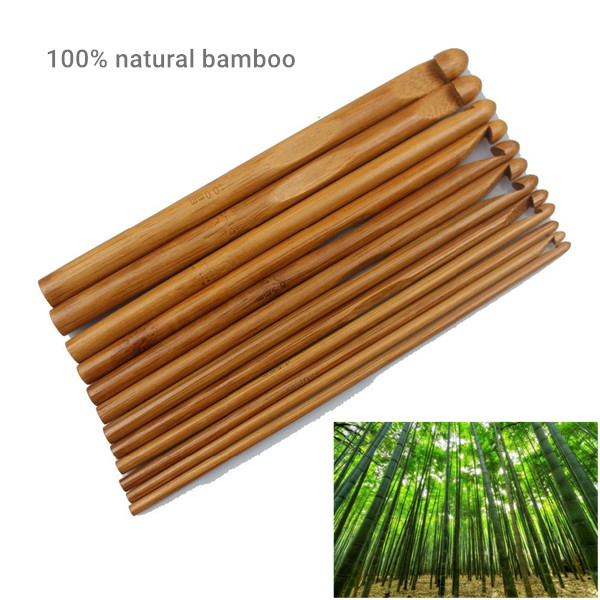 Unique Crochet Hook Design: Different sizes can meet your different demands, handy, great crochet tool for weaving, convenient and practical for using, ideal crochet tools set for housewife to knit, very useful for smooth knitting.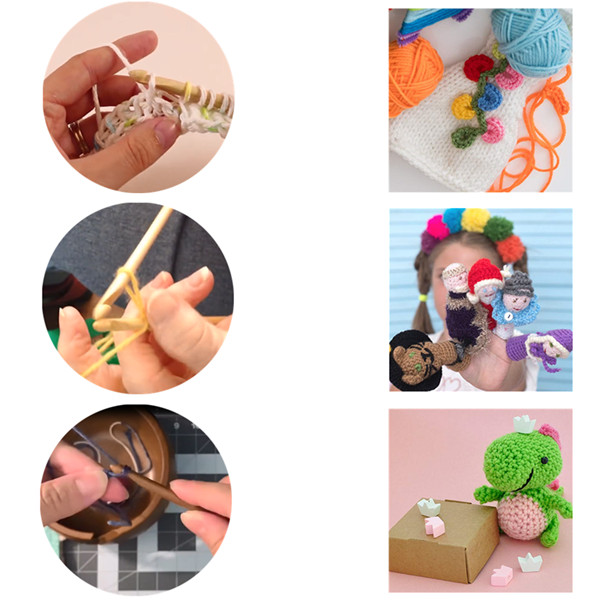 Compact crochet needles kit makes it more convenient to use, very helpful for beginners as well as an experienced crocheter, perfect gift for your family members, mother, aunt, grandmother, sister, daughter, friends and all crochet lovers. They will be happy with it.

SPECIFICATIONS:
Material: natural bamboo

Weight: 50g

Size: 12sizes

Color: brown
12 Pcs Bamboo Crochet Hooks Includes:
1 × 12 Pcs Bamboo Crochet Hooks
46 Pcs Set-Blue Bag Includes:
1 × 12 pcs Bamboo Crochet Hooks

1 × 10 pcs knitting stitch markers

1 × 9 pcs steel crochet needles

1 × 6 pcs plastic sewing needles

1 × 3 pcs cable stitch holders

1 × 1 pc sewing needles storage tube(9 needles included)

1 × 1 pc tapemeasure

1 × 1 pc clip

1 × 1 pc portable scissors

1 × 1 pc blue storage box
46 Pcs Set-Yellow Bag Includes:
1 × 12 pcs Bamboo Crochet Hooks

1 × 10 pcs knitting stitch markers

1 × 9 pcs steel crochet needles

1 × 6 pcs plastic sewing needles

1 × 3 pcs cable stitch holders

1 × 1 pc sewing needles storage tube(9 needles included)

1 × 1 pc tapemeasure

1 × 1 pc clip

1 × 1 pc portable scissors

1 × 1 pc yellow storage box